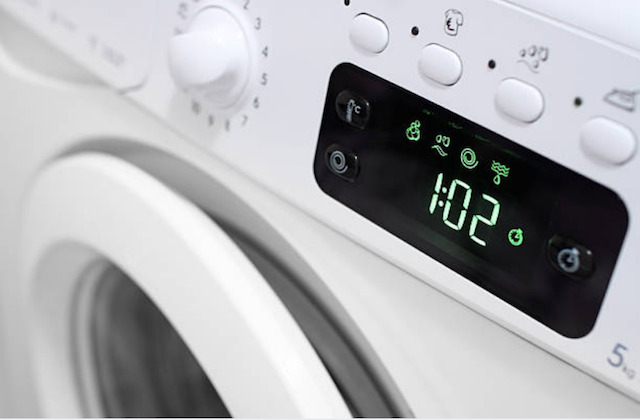 Washers and dryers that do not work properly are a real nuisance for any household. Laundromats are certainly not a viable alternative in our busy lives. So to ensure that your house does not pile up on dirty laundry due to your washer or dryer not working call repairmen soon and one with a same day repair service. And why look elsewhere when Darien Appliance Repair is present.
Our workers have all the expertise, knowledge and tools and equipment required to solve any problems with washers and dryers. Our vans too are filled with parts directly from the producer of washers and dryers like Bryant, LG, GE and so many more (learn more here).
WASHER PROBLEMS WE REPAIR
LOUD/CONSISTENT NOISES
An appliance making loud noise may occur for a whole variety of reasons. At first, the source for the cacophony must be figured out after which repair or replacement will be done depending on the severity of the issue. Worn components like bearings and belts or damaged motor pump are usually what cause this problem.
WON'T TURN ON/AGITATE
First, ensure that the appliance has power supplied to it. Even then if the problem persists and the machine won't turn on it might be for defective fuses or latches. If your appliance does not agitate it implies that components like the transmission or coupler need replacement.
WON'T SPIN
Your appliance may refuse to spin due to the wax motor or the motor coupling not working properly. A faulty door latch may also sometimes give rise to the same problem. All these problems can be solved by us and that too in no time at all.
OVERFLOWS
The water channel valve or water pressure switch not working properly will result in this problem.
NO HOT/COLD WATER
Defective pipes or malfunction of the temperature regulators may result in this problem.
DRYER PROBLEMS WE REPAIR
LOUD/CONSTANT NOISES
Usually, a dryer that is making more noise than it should have a broken component like the bearings or seals.
NO HEAT/WON'T DRY
A dryer should have enough heat to dry the clothes. A dryer however sometimes might face problems like lack of heat. This is very annoying. The cause for such a problem might be because of a defective heating component, or maybe because of a damaged cycling thermostat. These same elements of the appliance may also urn the dryer to be too hot. Our workers will expertly find out the problem and solve it swiftly.
WON'T TURN ON/TUMBLE
Make sure that power is supplied to a dryer. On ensuring this if the dryer still does not turn on, it might be due to some broken or defective parts. The heating component or the thermostats are generally the ones that if the damaged result in this problem. These faulty parts need to replaced or repaired depending on the severity of the issue.
WON'T TURN OFF
A faulty door latch or timer does not let the dryer to turn off.
TIMER WON'T ADVANCE
For a dryer to complete its drying cycle, the timer must work properly. If the timer is malfunctioning, it might be due to the cycling thermostat or motor to the timer.