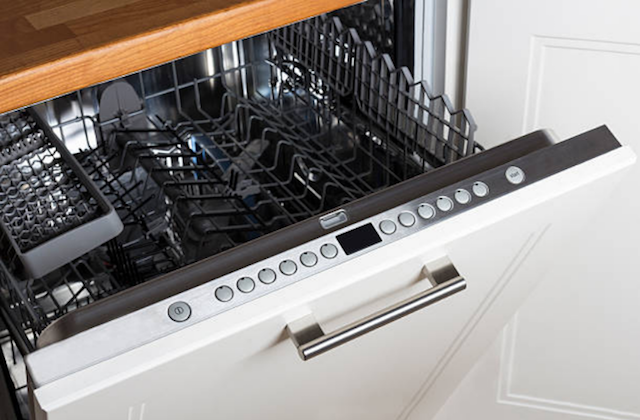 A dishwasher helps us cut down on manual work while also saving time in the process. It is a very important machine to have working correctly in our busy lives. Hence a dishwasher that does not work properly is a headache one does not want in their life.
This is where Freedom Darien Appliance Repair comes in to relieve you of your stress. We are a repair service that fixes your appliance the same day that we are called without missing a beat so that your time is not wasted.
Our workers are well versed with all possible issues they may have to fix. Along with this our repair vans also include every tool and component that may be required while fixing your appliance. We hope to leave you with a perfectly working appliance on the very same day.
COMMON DISHWASHER PROBLEMS
CONSTANT/LOUD NOISES
Noises and sounds in a dishwasher may arise because of broken or worn out components of the machine like the washer hand, motor bushing or turbine housing. These issues, however, are very common, and we will solve them in no time at all.
LEAKING WATER
There might be a water leakage from your dishwasher if the door does not close properly due to faulty latches or hooks. Leakages might also be if the water channel valve is broken. Dishwashers of Kenmore, Whirlpool and GE among with other big brands are all repaired by us.
WON'T TURN ON
Please make sure that the machine is connected to a power source, and all switches for power to the machine are on. The machine should turn on by now. If it does not, it means there are some faults with parts like the relays, switches or fuses.
WON'T DRAIN/FILL
A dishwasher should first fill with water before draining it out so that all the dishes in it come out clean and dry. This, however, may not occur properly due to valves or pumps not working properly.
WON'T CLEAN DISHES
Cleaning dishes is a job you hate to have to do after a busy day at work. Darien Appliance Repair makes life a little easier for you by using parts from the producer to fix dishwashers that do not clean dishes.
WON'T DRY DISHES
Drying your dishes after cleaning them is an equally important task of a dishwasher. Failure to do so would imply that we have to do so ourselves. It's a hassle no one would want. Hence to avoid it, let us know at the very first instance of the machine misbehaving. It might be because of damage to the components like heating component or thermostat which we will fix, and you can go back to availing the services of your dishwasher.
WON'T DISPENSE DETERGENT
Broken wax turbine, clocker or more such parts would not allow soap or detergent to be dispensed properly. As a result, the dishwasher will not be able to properly clean the dishes.